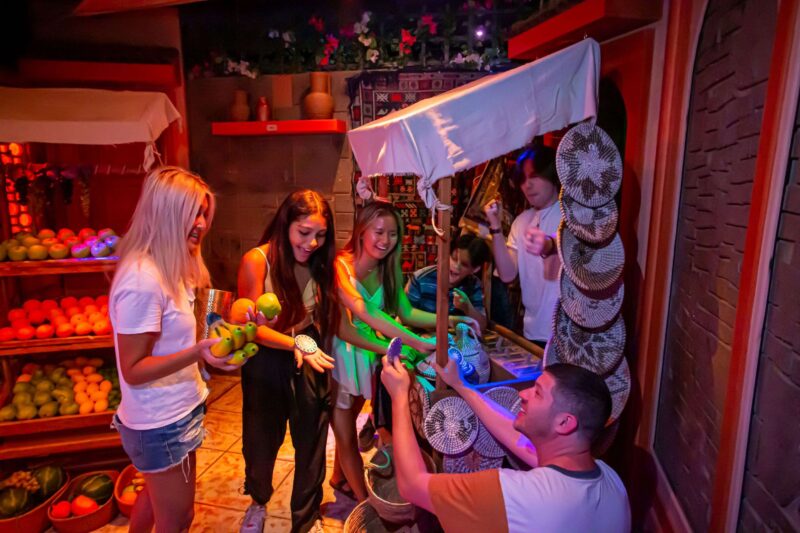 Throughout history, we've had plenty of entertainment opdTcctions. However, some activities still stand out. Escape rooms have become popular for those who want to experience something unique and exciting. They are immersive puzzles that require teams to solve riddles, challenges, or tasks within a set time limit.
However, have you ever wondered how it all started? In this blog post, we'll explore the history of escape rooms and how they evolved into what they are today. Keep reading to learn more!
The Genesis Of Escape Rooms
Before the "escape a room" concept exploded in real life, it began as an iconic computer game. John Wilson's Behind Closed Doors first emerged in 1988. Although text-based games started to disappear after point-and-click adventures became prevalent gradually, this notion became increasingly popular.
The release of Toshimitsu Takagi's Crimson Room in 2004 gave escape room games a major boost. Not only did it become trendy, but many consider it to be the first game that captured what an escape room experience should look like today.
How The Idea Was Brought To Live
In 2007, Takao Kato transformed these virtual games into a genuine life experience. He created an escape room comprised of only one chamber inspired by the modern "pop-up" rooms. This concept grew in popularity throughout Japan and beyond quickly!
Although this game is often considered the originator of escape rooms, other theories point to alternative games or The Crystal Maze from Channel 4. Undoubtedly, without these predecessors, modern escape rooms may not have come into existence at all.
Escape rooms have become increasingly popular, with themes ranging from pirates and politics to shops and underwater adventures. During the pandemic, people flocked to online versions of escape rooms that were accessible through Zoom. But there has also been a surge in virtual reality escape room experiences!
Experience The Best Temecula Escape Room First-Hand
Were you searching for an "escape room near me"? Well, if you're in Temecula, MindTrap Escape Room is your best option for a thrilling live escape game. After the founders, Nathan and Emma, traveled with their two kids to Europe in 2016, they participated in an Escape Room game and were immediately hooked.
MindTrap Escape Room is the best Temecula escape room. We offer interactive mind games and puzzles in many immersive themed rooms, including 40 Thieves, Area 51, Taken, and more. You don't need any previous experience or knowledge to enjoy the game, as our experienced Game Masters will give you all the necessary instructions. Book your appointment and have a blast!