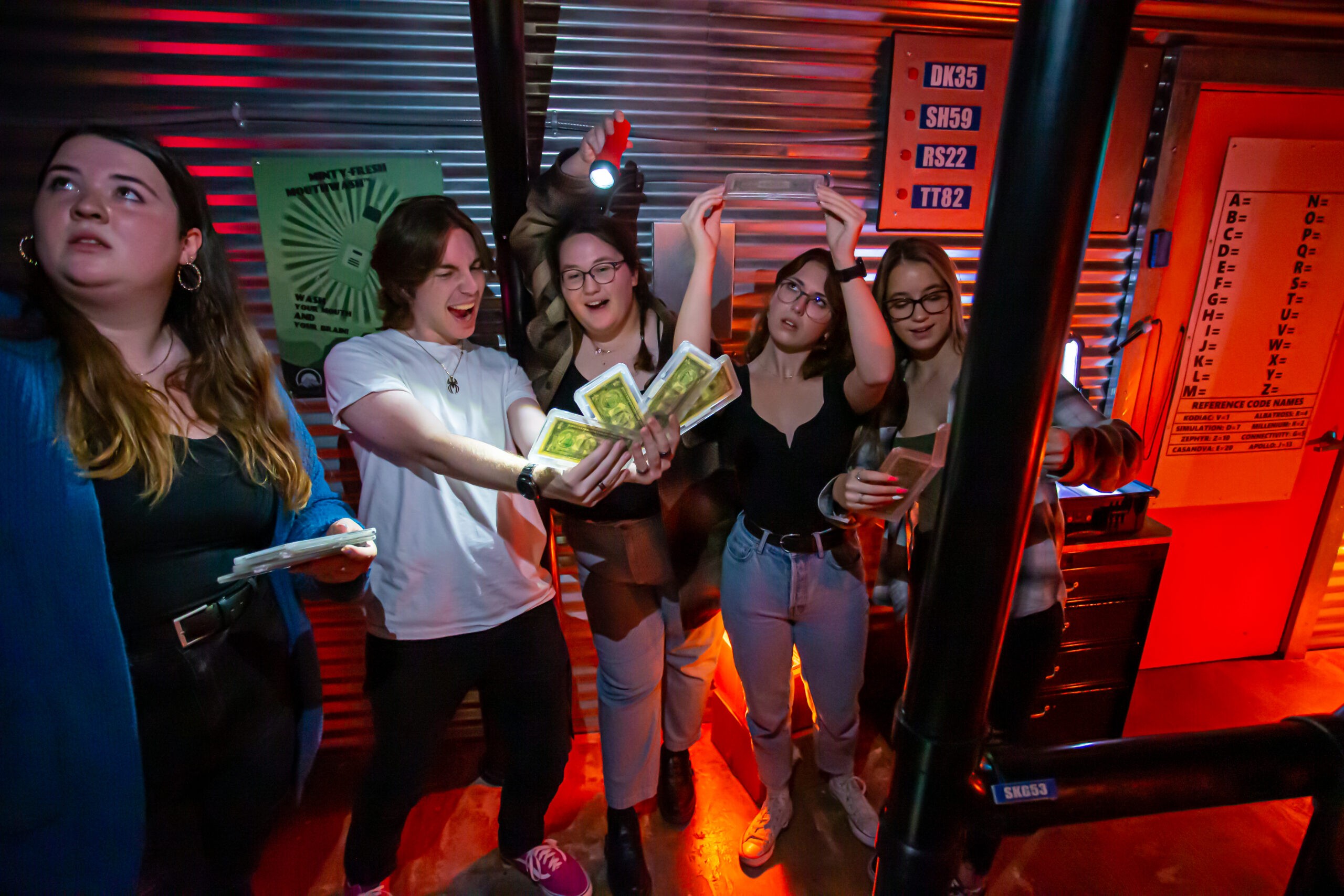 Valentine's is the day we celebrate love, which comes in many forms by the hand of different people. Friendship is one of those forms, so why not celebrate it with something different? An escape room game can be the perfect way to share this special day with friends. But what kind of friends should you invite, and how would they react?
We understand that your friends have unique personalities. So, we've come up with a few ideas to identify which of your friends would be an excellent fit for an escape room experience. Keep reading!
5 Types Of People That Would Love An Escape Room Experience
1) The Wild Heart
If you have a friend that loves adventure and is always up for something different, an escape room experience would be perfect for them. They will be thrilled to explore new puzzles and surprises around every corner!
2) The Leader
Does your group of friends have a leader? Or someone that loves to take charge and guide the rest in their decisions? An escape room game is perfect for letting them shine and show off all their leadership skills.
3) The Life Of The Party
This kind of person is always up for a good time. Despite their tendency to joke around, they are very well-organized and determined when it comes to finding solutions to puzzles and riddles. They'll love to spend this moment with their friend and have a good laugh.
4) The Escape Enthusiast
Do you have a friend that loves the idea of an escape room game? Is someone who has been talking about this experience for months but hasn't yet had the chance to try it out? If so, invite them! They will be ecstatic and make sure everyone has a great time.
5) Your Partner
Your significant other will love the idea of spending time with you in a unique way. An escape room game is perfect for couples who can use teamwork. You'll create unforgettable memories and have a great time.
Bring Joy To Someone You Love By Inviting Them To An Escape Room Center
Are you looking for the best escape room center? Then, you're at the right place! MindTrap Escape Room is the perfect way to celebrate any occasion with your friends, family, or even your significant other. With our escape room games, you will have a unique and thrilling experience that you'll remember forever.
MindTrap Escape Room was designed with you in mind. Our escape room games are perfectly tailored to challenge your skills and ensure everyone has a great time. We provide an experience like no other, so don't look any further. Reserve for events today and start having the time of your life!