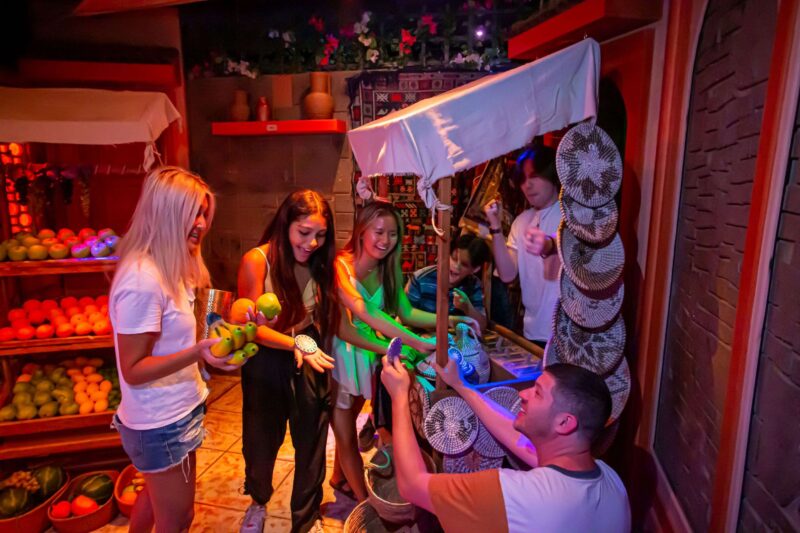 Escape rooms can be a great way to have fun with friends, or even work colleagues. It's an exciting family friendly activity that requires cooperation, problem-solving skills, and creativity. You're locked in a room full of puzzles and clues that you must solve to find the key or code to unlock the door and escape.
However, some escape rooms are designed to be more challenging than others, so it can be frustrating when you don't quite get it right. So, if you are planning an escape room outing soon with your family or friends and want to be prepared for the challenges, keep reading! In this blog post, you will find tips to help you avoid frustration, getting stuck in the middle of a puzzle, or, worse, failing the game.
Become A Master In Escape Rooms & Beat The Clock
Choose Your Team Wisely –

Make sure you have a group of friends and family that are enthusiastic, motivated and work well together.
Have a Plan –

Before entering the escape room, decide who will do which tasks and assign roles and responsibilities for each team member.
Pay Attention to Details –

When you enter the room, take a few moments to look around and observe what's in the room. Look for hidden objects, drawers, or cabinets containing clues or puzzles.
Communicate –

Communication is key! Make sure everyone's ideas are heard, discuss any possible solutions you think might work, and don't forget to have fun.
Time Is of the Essence –

You will have a limited time, so work together and focus on solving the puzzles quickly and efficiently. Think ahead, prioritize tasks, and assign roles that everyone can do well.
Escape Reality & Visit The Best Escape Room In Town!
At MindTrap Escape Rooms, we understand that many escape rooms in the area promise you a fun and unique experience. However, most of the time, it becomes a stressful and overwhelming experience. That's why we invite you to come to MindTrap Escape Room to have a good time with your family and friends! We design our escape rooms to be challenging yet fun, without unnecessary stress.
You deserve to have fun and escape your routine and grind without worrying about the difficulty of a puzzle. MindTrap Escape Rooms offers many different escape room games themed around horror, adventure, and sci-fi, each with varying difficulty levels. Our experienced staff is on hand to help guide you through any puzzles and give tips for success. Visit us and avoid ending up in an escape room game that would make you feel frustrated and unhappy.