Families and Friends
Whether you're looking for a new adventure with your family, or you're just tired of staring at screens with your friends, let MindTrap Escape Room get you out of your comfort zone.
Team Building
After playing one of our games, your team will never work together the same way again. MindTrap Escape Room is a great way to build relational equity among coworkers and is a lot safer than trust fall exercises.
Travelers and Tourists
Whether you're traveling by yourself or with a group, MindTrap Escape Room is a must stop destination while you're in Temecula. We bring virtual code-cracking and adventure to life.
Gamers
MindTrap Escape Room provides sophisticated, high-level games that will challenge even the most hardcore gamers. Challenge yourself; Go for the record!
Who is MindTrap Escape Room?
MindTrap Escape Room was founded by Nathan and Emma Bekker in 2017. Nathan has a background in Information Technology and Emma has been a professional pet stylist for over 25 years. They have owned and operated GroomingTails Pet Salon since 2007.
Nathan, Emma, and their 2 children played their first Escape Room while on vacation in Europe the Summer of 2016, and have been hooked ever since. They love how playing together as a family allows them to communicate with each other and work as a team. It is a great way to get away from phones, computers, and televisions and just enjoy spending time together. This is the reason why MindTrap Escape Room was created. Nathan and Emma wanted to share this experience with other families in Temecula and surrounding neighborhoods.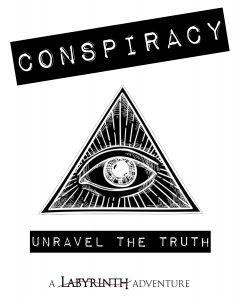 BOOK NOW
CONSPIRACY is a mystery based escape room centered around some of the greatest conspiracies of our time. Players are tasked with linking together the lies of the New World Order, The World Economy, Assassinations, The Moon Landing, Fluoridated Water, Lizard People; the list goes on.
With less than an hour to uncover the grisly details before mysterious agents arrive on scene, the players must piece together clues and connect the dots to solve the biggest mystery of their lives. Sharpen your investigative skills, grab your tin foil hats, and see if you can unravel the conspiracy.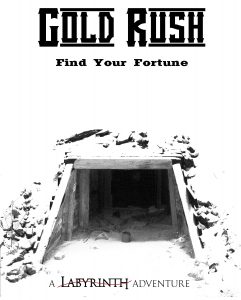 BOOK NOW
GOLD RUSH. Can you feel the fever?! El Dorado county is hiding the richest secrets of the country right below the surface. Kanaka Jack is rumored to know the location of a hidden mine – finding it will make you rich beyond your wildest dreams! This is an escape game with an explosive secret that will bring the whole family together. Raid Jack's cabin, unlock the entrance to his hidden mine, and blast your way out!
Frequently Asked Questions