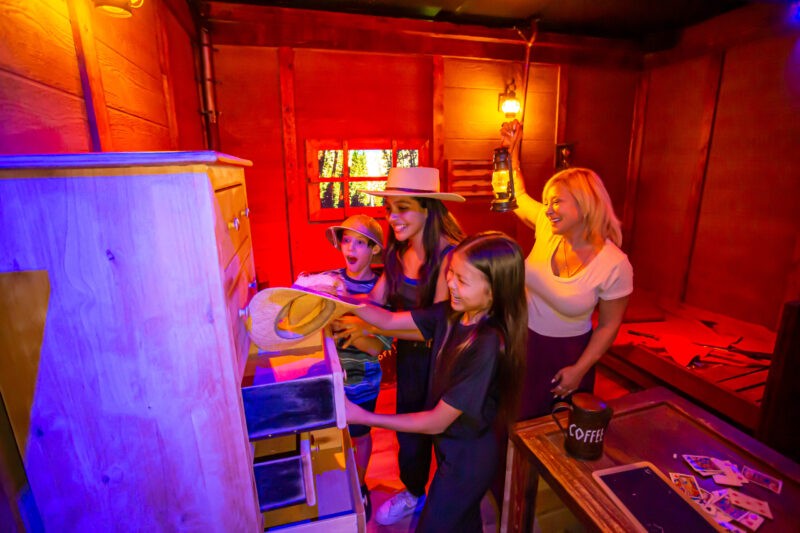 Escape rooms are a fun and exciting way to bond with your friends or partner. While they've been popular for a while, people are still discovering the joys of spending an evening solving puzzles and riddles. Escape rooms are more than just a test of your intelligence; they're also a test of your communication skills and ability to work as a team.
Before you visit one, you must know the basics. In this blog post, we'll teach you everything you need to know about escape rooms, from the skills required to complete one successfully to the benefits of taking on the challenge with friends; read on!
What You Must Know About Escape Rooms
What Are They?
An escape room is a physical adventure game. Players are locked in a room, and they'll have to use elements of the room to solve a series of puzzles and riddles. Players must work together to crack codes, find clues, and complete the goals before the time runs out.
The Skills Required To Complete One
While the puzzles and riddles vary in difficulty, some skills will help you complete an escape room no matter what. These include:
Awareness:

You'll need to be aware of your surroundings. This means paying attention to small details and noticing anything out of the ordinary.

Logic:

Many escape room puzzles will require you to use logic and reasoning to solve them. You'll need to be able to think critically and see the connections between clues.

Creativity:

Some puzzles will require you to think outside the box. You'll be one step closer to escape if you can find creative solutions!

Patience:

Not all puzzles can be solved quickly. You'll need to have the patience to work through them methodically.

Concentration:

You'll need to be able to focus on the task at hand and block out distractions; this is especially important when working with a team.
The Benefits Of Escape Rooms
1) Better Communication
Communication is vital in any relationship, whether it's with your friends, family, or significant other; and what better way to test your communication skills than by trying to escape a room together?
You'll learn how to communicate effectively under pressure and figure out ways to work around any language barriers.
2) Increase Of Problem-Solving Skills
Escape room games are the perfect way to test your problem-solving skills. You'll need logic, reasoning, and creative thinking to solve the puzzles and riddles. And since many of these skills are transferable, you'll also be able to use them in your everyday life!
3) Improves Memory
Since escape rooms require you to pay attention to your surroundings, they're also a great way to improve your memory. You'll learn to remember small details and notice anything out of the ordinary.
4) Strengthens Bonds
There's no better way to bond with your friends or family than by spending an evening together trying to escape a room. You'll have to rely on each other to solve the puzzles and riddles, so you'll need to trust each other. This is an excellent activity to create strong relationships!
The Importance Of Going To An Escape Room With Friends
While you can technically go to escape room events alone, we highly recommend going with friends. Not only will you have more fun, but you'll also be more likely to escape! Here are some reasons why:
You'll have more people to help solve the puzzles and riddles.

You can split up and cover more ground.

You can suggest ideas to each other.
Have The Time Of Your Life By Visiting Our Escape Rooms In Temecula And Murrieta
MindTrap Escape Room is the ideal place for escape rooms in Temecula and Murrieta. We have a variety of rooms to choose from in each location, so you'll find the perfect theme for you and your friends. At Murrieta, you can play our Excalibur, Jingle Bells, Operation Nightwalker, and Enter the Arena rooms.
In Temecula, you can choose between Area 51, Taken, 40 Thieves, Gold Rush, and Conspiracy rooms. Stop searching for "escape room near me" and contact us today to book your visit!